When I contemplated the spring edition of the president's report, I considered the obvious call members and friends to get outside and dust of bikes and hiking shoes. Then, I was struck with a thought. Spring is not optional: It comes whether we embrace it or resist. The need to renew is an organic drive tied to the seasons and signified by green shoots and longer days (and for some, allergies, as well!).
PHE Canada's spring started this March with the Board of Directors passing an important strategic plan, after eight months of consultation. Member input was critical in helping guide that plan: You told us that our roots are solid and grounded in the simple but profound vision that "all children and youth in Canada should living healthy, physically active lives." Members also told us our mission and reach—keeping a strong focus on comprehensive school health as a framing model for our actions—needs to broaden and should be expanded by increasing partnerships with organizations that reach children where they live, work and play.
The staff immediately began enacting the new strategic plan with announcement of the biennial Healthy Schools Communities Forum. The event will be held in Ottawa, Nov. 2-3, 2017 and is focused on leaders, decision makers, policy makers, and partners who work in connection to comprehensive school health models. After the inaugural event in 2015, stakeholders recommended PHE Canada play a role in facilitating knowledge transfer and network development in this space. As a result we have committed to providing a biennial forum for discussion of policy, implementation successes, health and education system integration and measurement and evaluation for this internationally recognized approach to addressing children and youth health and physical activity outcomes.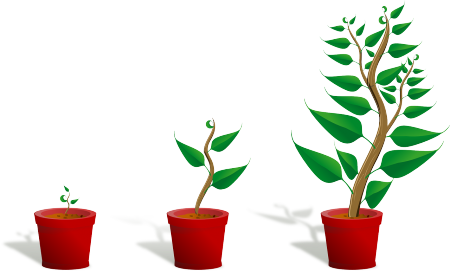 Another area of growth this spring came with an announcement by the Ontario Trillium Foundation of seed funding to help us develop online versions of our in-person physical literacy professional development workshops. Frontline workers need online materials that can be accessed at their convenience without the time and actual costs of travel and full days away from work. Our strategic plan moves us in the direction of becoming more responsive to our members' needs; online learning modules and platforms are one way we're working to meet that intention.
Working with partners provincially and regionally to leverage organizational strengths is another strong commitment within the new strategic plan and we can point to early success with the release of the updated Healthy Eating and Physical Activity resources in BC as part of the Action Schools! BC resource update. DASH BC, Via Sport and PHE Canada are partners on the resource update with PHE Canada providing initial expert review and resource development support. Via Sport is a leader in this area, using a mentorship model and school action plans to foster localized change in schools.
So, spring comes whether we embrace it or not. New buds may shoot from mature stems or new seeds. Our new strategic plan will help us plant more seeds, and cultivate more diversity in PHE Canada's future. The strategic plan will be available publicly before the National Conference in St. John, NL, May 4-6 (cohosted by the NL Physical Education Special interest Council of the NL Teacher's Association).
I can't think of a better way to celebrate renewal than to gather in May in St. John's and celebrate the hard work of our members across the country.
I'm looking forward to seeing you there with your hiking boots and bikes dusted off!