"Bad weather always looks worse through a window." — Tom Lehrer
With the winter months upon us—and after experiencing the worst winter yet in many areas of Canada last year—most people are probably wishing they could simply snuggle up indoors now that the white stuff has hit the ground. Unfortunately, we weren't designed to hibernate through the winters, so it's best to make the most of it.
I do remember winters growing up in Northern Ontario where the snow accumulation was so high that I could put my skates on in the house and walk across the street, step over the snow-covered seven-foot-high chain link fence that surrounded the field and then hop onto the rink for a game of shinny. I would then spend hours out on the rink, even with temperatures at -30 C or colder.
I also remember that occasionally the snow was so high we couldn't get out the front or back doors of our house. My father had to push one of my brothers out of a window so he could shovel us out to ensure we all got to school on time. We never grew tired of building snowmen or massive forts and tunnels. We searched high and low for the best sliding slopes and did everything we could to rig our wooden toboggan so it would be the fastest on the hill. The bumps and bruises were plentiful, but they were overshadowed by the endless hours of fun.
It's different now. The minute a snowflake drops from the sky everything comes to a standstill. Does this mean all outdoor physical activities must come to a standstill as well? Nonsense! Winter is a great opportunity to get active outdoors. Providing you're dressed appropriately, there are many health benefits to being outside in the winter.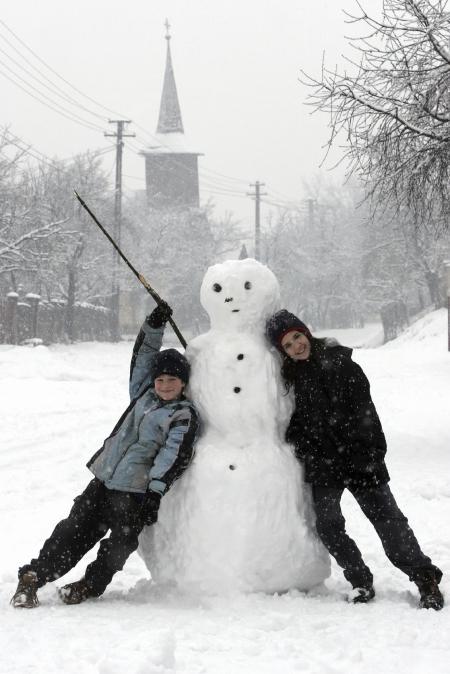 Boost your mood, enhance your health
Getting out there during the cold during the winter months increases levels of vitamin D production, improves your mood, increases your energy level, strengthens your immune system, allows you to breathe in fresh air and even helps you sleep better. The benefits of natural light and fresh air not only improve physical health, they also improve your mental wellbeing. For children, daily outdoor play is not only healthy, it helps them burn energy. It also helps them establish life-long healthy physical activity patterns.
Given these benefits, why not embrace winter and take advantage of all it has to offer? Whether we're running, walking, snow shoeing, skiing, skating, sliding or simply playing, let's encourage everyone to head outdoors. Your local trails, parks, outdoor rinks and hills are waiting for you!