The idea of potential is inherently exciting. Consider Major League Baseball, for example, where teams frequently sign promising rookie pitchers to richer contracts than veterans with winning records. We love to consider possibilities, to dream big, to hope.
Of course, pragmatism has its place. No baseball team ever owes a winning season to a single player. But a team that never explores untapped potential (a rookie pitcher becoming an Ace, for example) is unlikely to chart a course to greatness (say, a World Series title).
This issue's accomplished contributors explore the idea of potential in Canadian physical and health education from a number of angles.
A pioneer in the profession, Jack MacKenzie, has always seen possibilities, rather than roadblocks. As Bill Armstrong and Nick Forsberg point out, Jack has advocated for physical education programming in schools, established the MacKenzie Random Acts of Kindness Trust Fund and co-founded Saskairie, an outdoor camp and environmental education in southern Saskatchewan.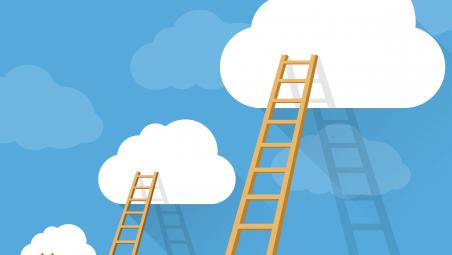 As part of a team of service-learning teachers working in Belize, Kaelin Gillis and Ollie Jupp watched in amazement as local children climbed to the tops of trees, swam unsupervised and doubled up, helmet-free, on bicycles. It wasn't long, though, before the upside of risky play became apparent and the teachers began to consider how Canadian children might benefit from a littlel less caution.
In My Active Life, readers share stories about making the most of both opportunities and challenges. Ten years after a total knee replacement, one reader is still hiking, walking and trekking strong. At age 60, another reader and long-time runner shifts gears to prepare for a half marathon, to challenge himself and to set an example for his students.
And Shannon Kell and Nick Forsberg contribute the second of a two-part series on mentoring, considering the powerful effect this guidance can have on student teachers' personal and social development.
As Henry Ford said, "There is no man living who cannot do more than he thinks he can." This issue of the Journal includes a collection of articles that highlight realized potential, point out opportunities for change, and shine a spotlight on Canadian physical and health educators at the forefront of progress.
We hope you enjoy the issue!