PHE Canada is excited to embark on a brand-new school year alongside you - our amazing community of PHE champions.
As educators, you all have the opportunity to make a profound impact on the lives of students. You have the power to inspire, guide, and nurture their curiosity, talents, and dreams. Your classrooms and gymnasiums are not just spaces for education; they are the places where positive chain reactions are spurred, futures are shaped and possibilities are realized.
I encourage you to approach this year with renewed dedication and passion. Let's focus on fostering an inclusive and nurturing environment where every student feels valued, respected, and encouraged to thrive. We at PHE Canada hope that you commit to trying something new with your lesson plans and learning activities. Remember that all students can move and be moved by physical and health education.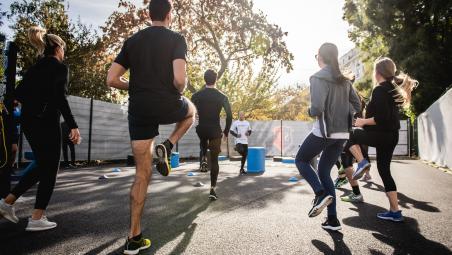 As we move into this new school year, PHE Canada's focus will be on realizing a couple big projects. The Canadian PHE Competencies will launch this fall and are intended to set the bar high for physical and health education – once they launch we encourage you to take a read and implement some of the great ideas with in with your students. It was developed for and by educators and links to the best within Canadian curriculum as well as the best and most meaningful curriculum from around the world. We are also excited about the new look of our PHE Journal – it will have articles, research, podcasts, videos galore – plus, we have been archiving all the previous publications so that you can still draw from the wealth of knowledge that the PHE journal has been showcasing over the past 20 years. This fall we will also launch our new PHE Campus – while it will only hold a few courses when it launches, we are dedicated to building it out to be our PHE Communities go-to-spot for e-learning. So be one of the first to sign on to the PHE Campus and take the leap into e-learning directed at you – the PHE educator.
Lastly, the National Healthy School Forum will bring folks together in Ottawa this November – we hope to see you there!
Here's to a fantastic year ahead!
Warm regards,
Melanie Davis (Executive Director and CEO)