For an educator with a passion for physical literacy, there's nothing quite like seeing a community of people embracing health, well-being and physical activity. Robynne Edgar, Director of Healthy Living for the Indigenous Sport, Physical Activity and Recreation Council (ISPARC) in B.C., sees the positive impact of her hard work every day.
"I'm able to be creative and develop programs that I'm also personally passionate about," says Robynne, who lives in the Coast Salish Territory and is a citizen of the Metis Nation of BC. "Then I get to see first-hand how these programs impact our leaders who run them in their communities, see how much they're enjoyed and also see the difference they're making."
In partnership with other organizations, ISPARC develops and implements programs to train healthy living leaders to promote physical activity, smoking cessation and healthy eating, and support healthy pregnancies within their communities. To date, ISPARC has trained more than 1,500 leaders, who then act as role models, leading programs in their communities, schools, band offices and health centres. So far they've reached a remarkable 28,000 people.
As a former beach volleyball national champion and a lifelong athlete, physical literacy has always been part of Robynne's life. She's tried out new activities in more recent years, including basketball and mountain biking, but being active extends to all parts of her life, well beyond sports. "Physical literacy is about encouraging an active-for-life lifestyle," says Robynne.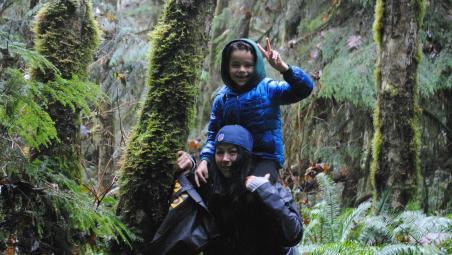 Q&A with Robynne Edgar
In your professional life, what are you most proud of, so far?
I think that I have always stuck to my principles and worked for organizations that I believe in, and for people that I respect. Nothing is more rewarding or motivating than working with my people.
What do you hope to accomplish next?
That is a good question and would be easier to answer if I didn't already feel like I'm working toward next steps. I'm getting to that age where I'm beginning to think about training the next generation of 20- to 30-year-olds so they can take over (Haha!). I work with a young, passionate and intelligent team so my hope would be to continue to mentor and work with them so they will continue to bring health, wellbeing and physical activity to our communities, and ideally train others to do the same.
Where does your passion for physical literacy come from?
Probably my children, and thinking about how our communities were at one time the most physically literate of all (before colonization and environmental impacts). I'd like to be a part of the revitalization of physical literacy in Indigenous communities across B.C.
What three words would your colleagues and friends use to describe you?
Well, I'd hope kindness, integrity and passion.
What's the best piece of advice you've ever received?
To take care of yourself and practice self care, so you can be there for others. I haven't yet mastered that, but I'm certainly working on it!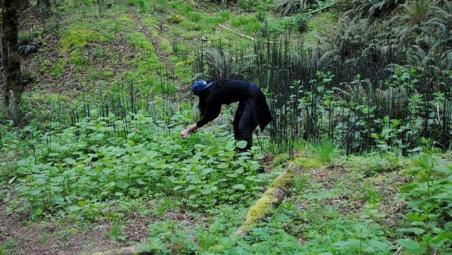 What career might you have, if you weren't doing the work you're doing now?
I always wanted to study permaculture but I'm currently studying herbalism/traditional medicine so I'd have to say something that combined the two.
How do you stay fit? And what do you do to relax and unwind?
I'm lucky to be able to keep fit while I do the things that relax me, and help me unwind. I hike a lot through the mountains and forests while I pick medicine and forage wild foods. I also love to fish and crab, and play with my two sons. Life is a physical activity!