"The best CEOs I know are teachers, and at the core of what they teach is strategy." –Michael Porter, professor, economist and author of 18 books, including On Competition
"Strategy without tactics is the slowest route to victory. Tactics without strategy is the noise before defeat." Sun Tzu, Chinese general, military strategist, author of The Art of War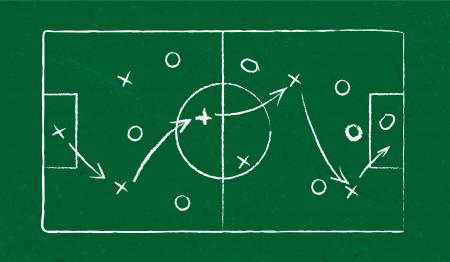 Whatever your summer plans are, at some point your attention will likely turn to the school year ahead—beginning in just a few months' time.
In this issue, we've included what we hope is some compelling food for thought, involving strategic ideas for big-picture thinking and goal-setting in the upcoming year, as well as tactical resources for plotting out the steps to get there.
Two articles—A Move Toward Movement and Physical Activity + Math = Positive Results—delve into the many benefits of combining academics with physical activity.
For those who'll be teaching dance in the coming year, Teaching Dance: The Basics outlines the essentials that every physical education specialist, especially those not all that familiar with dance, should know to help students get the most from the experience.
Gymnastics for Every Student takes a similar approach, breaking the sport down to its fundamentals, and dispelling misperceptions about safety risks and high levels of required skill.
10 Ways to Build Inclusive Activity Programs for Newcomers offers practical advice for physical education teachers hoping to develop after-school activities that can help everyone—New Canadians included—adopt healthier habits, for life. 
As well, two of this issue's articles share the benefits of strategic collaboration. A New Approach to Fully Accessible Physical Education examines the relationship between University of Ontario Institute of Technology and the Abilities Centre in Whitby, Ont. and its impact on pre-service teachers' perceptions of inclusive physical education. In a similar vein, Community-Campus Partnership for DPA considers the partnership between Queens's University School of Kinesiology and the local public school board in Kingston, Ont., where university students instruct daily physical activity in local elementary schools.
Whatever your plans for the upcoming months, we hope you enjoy a relaxed pace, a break from routine and a chance to reflect. And when it comes time to prepare for the school year ahead, we hope this issue offers ideas and inspiration to take into the classroom to help students lead more active, healthy lives.